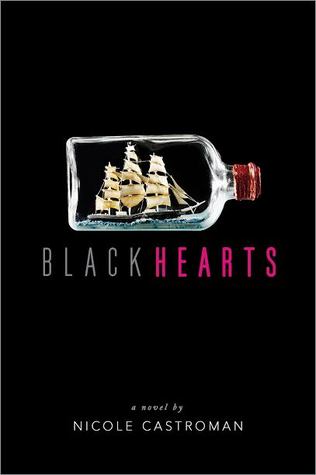 One of the biggest pleasures of being part of the
Sweet Sixteen
debut group is getting to participate in the ARC (advanced review copy) tours of books that aren't out yet for public consumption. So far, I've read some amazing books, and Nicole Castroman's was no exception. Nicole is also repped by Adams literary and we'd connected on social media over our shared love of BBC's Poldark, so I was particularly excited for this book. (Also, in a funny, small-world way, Nicole's sister-in-law was one of my roommates in college).
The story is essentially a Blackbeard origin story, how Edward "Teach" Drummond, after a year at sea, returns home to find his life mapped out for him by his wealthy merchant father, who wants him to marry into the nobility. But Teach yearns for the sea, and discovers that his fiancee isn't the woman he remembered. More, there's an intriguing young woman in his father's house whom he finds himself drawn to.
Anne Barrett is the illegitimate child of a merchant and a former slave--after her father's death, her half-brother establishes her in the Drummond household as a servant. But Anne also wants something better: she's determined to make a better life for herself than one of servitude. But then she meets Teach, and her plans become infinitely more complicated.
There were lots of things I loved about this story: I thought the historical setting was a lot of fun, and I loved the realistic depiction of Anne's situation and the hard choices she faced. But mostly, I loved the relationship between Anne and Teach.
Readers who go into the story expecting a swashbuckling pirate story may be disappointed, because this is not that story--but it's a frequently tense, romantic story with its own share of intrigue and danger and (yes) potential heart-break. Definitely worth a read when it comes out in January.