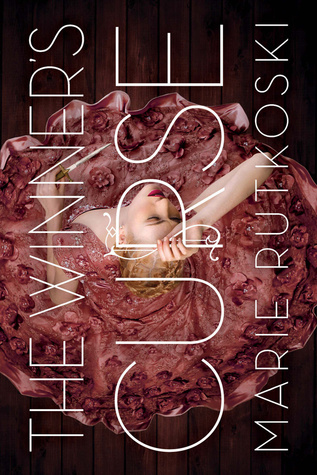 I loved Marie Rutkowski's
The Winner's Curse.
I have to admit, I was a little hesitant after seeing the cover--I'm a sucker for gorgeous dresses, but my last experience with a book focused on such a dress (
The Selection
) was a bit disappointing. This one, thankfully, did not disappoint. It's smart, fast-paced, with lovely writing.
Kestrel is a general's daughter, living in a relatively newly acquired part of the empire. She chafes against the expectations for her future: marry young or become a soldier. All she really wants to do is play the piano, but music is generally considered the province of slaves and so it's not considered a possible future. On a whim, she buys a slave, Arin to work as a blacksmith on her father's estate. But Arin is unlike any slave she's ever encountered: bitter, arrogant, independent. And gradually, Kestrel finds herself falling for him--until their world is shattered by betrayal and upheaval that could change their positions forever.
The best thing I can say about this is that it reminded me of Megan Turner's
Queen of Attolia
: a mis-matched romance that
works
, despite the cruelty and antagonism at its core. I loved that the romance was a gradual build, not an insta-love, and that the world they inhabit is realistic with actual consequences (Rutkowski said in her author's note that she was inspired by the sparring city-states of ancient Greece). It's true that the reader can anticipate some of the major plot points, but I was consistently surprised (in a good way) by smaller things, and I loved both Kestrel and Arin. I also somehow missed the hype around this book, so I came at it with no expectations--generally a good thing, in my book.