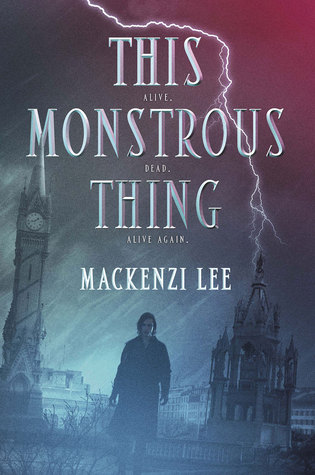 Mackenzi Lee's debut,
This Monstrous Thing
, reimagines Frankenstein in an alternate steampunk world, where the resurrection is accomplished through gears and gadgets. So far, the book is easy enough to sum up. But Lee has done much more with this retelling. It's a lovely homage to the original, down to the inclusion of Mary Shelley herself as a complicated character. The historical details shine, creating a vivid story world. But the heart of the story is the relationship between brothers Oliver and Alasdair--and in keeping with real sibling relationships, this heart is complicated, bruised, hopeful, loving, powerful.