Most of the time, when I think of historical fantasy, I think of European (particularly English) settings--after all, a great deal of epic fantasy is loosely based on medieval Europe.
But some of the most interesting and refreshing young adult historical fantasy I've read has been set in the Americas. The following are some of my favorites (though I'd love to hear yours!)
Libba Bray,
The Diviners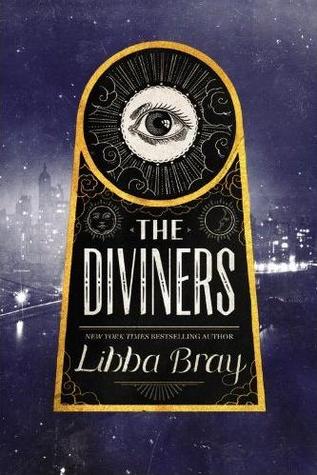 In The Diviners, Bray creates an intricate and creepy historical environment (it kept me up late several nights running). It's the 1920s, and New York City is the hottest place in the world. Evie
O'Neill longs to be there more than anything, and when her exasperated parents send her away from Ohio to live with her Uncle Will, the owner of a museum on the occult, she thinks this is the best thing that could have happened to her. But things aren't entirely what they seem in the city. Someone has roused the ghost of long-dead "Naughty John" and he's doing his best to fulfill his role in prophecy to rouse "the Beast" who will bring on the end of the world. And when people start dying, Evie comes to realize that her unique gift of knowing things about a person from touching something they own might help the police solve a particularly evil killer. One of the things I loved about this book was how the character's lives intersected in interesting ways, all set against the backdrop of 1920s NYC--the speakeasies, the booze, the jazz, even the quaint lingo. More than just period details, though, Bray smartly weaves in occult mysticism, various religious strains, philosophy (including Nietzsche) and so much more. With all that historical detail, it would be easy to bog the plot down, but Bray creates a strong plot as well.
Kiersten White,
In the Shadows
I loved this little gem of a book. In an unusual combination of text and gorgeous illustrations by Di Bartolo (husband of the fabulous Laini Taylor), this story follows a handful of teenagers in turn of the century Maine. Sisters Cora and Minnie have had an idyllic childhood, but a chance encounter with the local witch and the death of their father have changed all that. When Arthur shows up at their mother's boarding house, their mother claims him as a long-lost relative. But Arthur hides dangerou
s secrets about his past. Brothers Charlie and Thomas are sent to Maine for Charlie's health, and fall quickly for the sisters. Charlie is dying and Thomas overheard a strange conversation of his father's that suggests a darker purpose for their visit. When strangers start converging on the town, dangerous secrets begin emerging. I'll admit I didn't understand the art at the beginning, though I was intrigued. As I read, the graphic novel added a layer of depth and intensity to the story, because it made it clear that something big, something supernatural was happening. And White's prose was a lovely addition. Romantic, gothic, eerily beautiful--I read most of this in one sitting.
Kendall Kulper,
Salt and Storm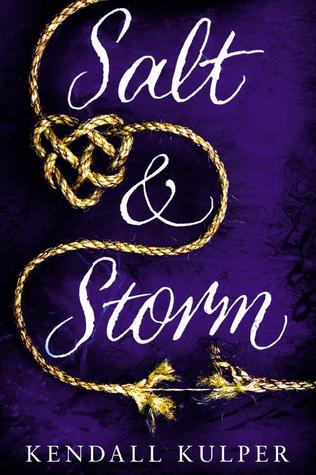 Kulper's debut,
Salt and Storm
, is a freshly different, evocative story set in a mid-to-late 19th century New England whaling town. Kulper has clearly done her research on the whaling aspect: the setting felt real to me. The main character, Avery Roe, is the last of the Roe witches. She wants nothing more than to learn the family craft from her grandmother, but her mother forbids it. When the Roe magic starts failing, Avery's inexperience may spell ruin for everyone on the island. I liked Avery, despite her occasional prickliness and naivety. I loved that the story didn't always go where I expected it to. I didn't love the ending, but I'll forgive that for the historical atmosphere.
Renee Collins,
Relic
Collins' debut,
Relic
, takes place in 19th century Colorado, after Maggie Davis loses nearly everything in a fire on her family homestead. Maggie takes a job at a local saloon to provide for her younger sister, and encounters a variety of odd and entertaining characters. When Maggie discovers a latent talent for relics--in her world, the bones and fossils of extinct supernatural animals (griffins, dragons, etc.) hold residual magical talent--everything starts to change. She's drawn into the circle of the enigmatic
Álvar Castilla, the wealthy young relic baron who runs Burning Mesa, who trains her in the use of relics. But when more fires like the one that killed her family spring up, Maggie starts to realize that the world of relics might be more powerful--and dangerous--than she knows. The world-building here was fascinating, and I liked the hint of Spanish-American culture that Castilla brought to the story. Mostly, though, I just want my own relic. Maybe griffin.
Patricia Wrede,
Frontier Magic
trilogy
Wrede's Frontier Magic trilogy starts with
Thirteenth Child
. Eff (short for Francine) has grown up on the American frontier, not far from the Great Barrier spell running down the Mammoth River (the Mississippi, I think, though it might be the Missouri), which keeps dragons and other destructive magic-wielding animals on the far side of civilization. As her twin brother, Lan, is the seventh son of a seventh son, it's not surprising that Eff is often overlooked, particularly as she is the unlucky thirteenth child in a large family. The story is primarily a coming-of-age story, of Eff learning to understand and appreciate her talents even if her community mostly shuns her. Eff is a delightful character, and the world-building is impressive.
Although the magical aspects make Wrede's frontier a very different place from the one we read about in history, she still delves into some interesting politics concerning settlement allocation. I also appreciated how well-conceived her magical world is. (I should note, the book came out to a fair amount of controversy because there are no Native Americans in Wrede's west. It's a fair criticism. I still enjoyed the story, and I think Wrede deals sensitively with a lot of other complex racial and sexist issues in her world, so I don't think the omission is entirely one of racial insensitivity as claimed.)
And of course, there's Orson Scott Card's fascinating
Alvin Maker books
--not YA, but worth a read all the same. The first book,
Seventh Son
, starts when Alvin is quite young. (The series is loosely based on the life of Joseph Smith, the first Mormon prophet).
On my TBR list:
Jessica Spotswood's
Cahill Witch
series (an alternate 1890s New England)
Suzanne Weyn,
The Distant Waves
(set on the Titanic)
Heidi Heilig's forthcoming
The Girl from Everywhere
(about a time traveler who ends up in 19th century Hawaii).
Are there any fantastic American-set historical fantasies I've missed?