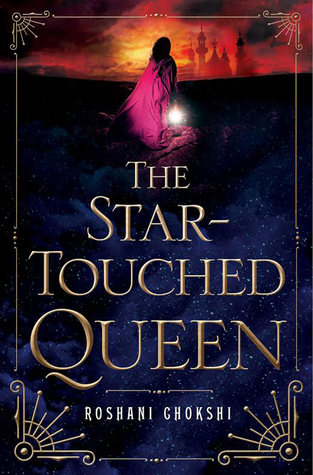 I've wanted to read Roshani Chokshi's THE STAR-TOUCHED QUEEN since I read one of her short stories online, a story so full of magic and whimsy and jaw-dropping prose that I couldn't wait to read her book.
And the novel didn't disappoint: a Persephone and Hades story inflected by Indian folklore, the story follows Maya, outcast among her father's many daughters because of a dark horoscope fortelling a marriage to death. Maya doesn't mind (much): she's happy to pursue her studies and eavesdrop on her father's court. But then her father arranges a marriage to settle outside rebellions--the betrothal goes terribly wrong--and Maya finds herself fleeing with Amar, as his wife, to a world she's only heard of in stories.
I loved Maya from the beginning: for her honesty, her clear-eyed voice. And then I fell in love with the world Roshani creates here--so vivid and dream-like and beautiful and deadly all at once, like the very best fairy-tales. My heart ached for Maya and for Amar and for the betrayals that plague them. This is the kind of book that deserves to be savored, no less for the characters than for the prose, which rivals some of my favorite YA writers (Laini Taylor, Maggie Steifvater).