I've been putting off reading Stiefvater's
Blue Lily, Lily Blue
until I had time to savor it (also, as a reward for meeting some personal deadlines). And it was lovely and satisfying in a lot of ways--but I don't think I can rave about it like some reviewers have.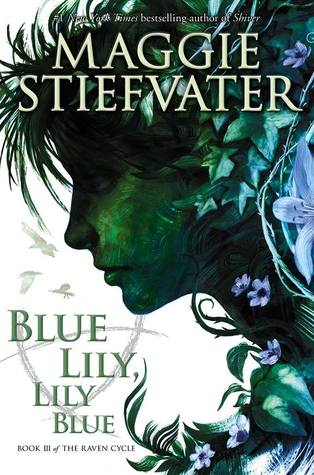 In this third book of the Raven Cycle, Blue and the others are coming closer to finding (and waking) the sleepers, including the mystic King Glendower who has driven Gansey's obsessions for the last seven years. Blue's mother, Maura, has disappeared, and her disappearance may or may not be connected with the sleepers. The Gray Man's former employer, Colin Greenmantle, has shown up in town looking for the Greywaren with his wife Piper (a seriously unhinged, self-absorbed beauty). To be honest, while the plot does move forward, it also felt like it moved in some circles. Some threads get resolved here, new mysteries open up. But I don't read these books for the plot--I read for the characters and the complex world and Steifvater's exquisite writing.
What fascinates me the most about these books are the characters: I think I would read just about anything with them in them. I love that they are all fully realized, complex, complicated, and still developing. In this book, we get to see Blue stretch and change in good and painful ways, we see Adam become a little less prickly and more accepting, we see Ronan still wrestling with his nightmares and Gansey--well, Gansey is still Gansey, kingly and imperfect and trying so hard.
And this world Stiefvater has written is so vividly depicted it feels as though you've been there: I come out of her books feeling like I've woken from a particularly real dream. Though this book didn't have quite the same urgency for me as the others, I can't wait to see what Stiefvater does next: it will be lovely, heart-wrenching, and surprising, at the very least.