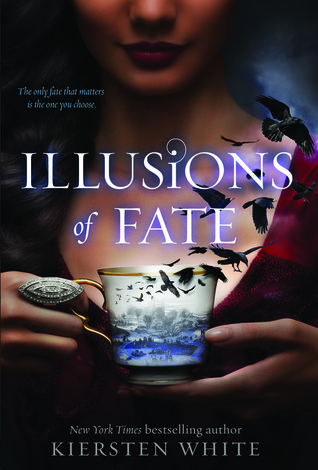 I am a sucker for historical fantasy (not a surprise, since I write this stuff), and I've wanted to read this book since I heard of it. Kiersten White has been a little hit and miss for me, but luckily, this was more along the lines of her lovely
In the Shadows
. While it's not technically "historical," it's set in a world clearly reminiscent to ours, with Albion standing in for England. The heroine, Jessamin, is the daughter of an Albion by way of the colonies, come to Albion to study. (This particular angle of her world doesn't get fully developed, by the way).
But she quickly gets embroiled with the delightful Finn, drawn first to his sparkling hair, and later to his wit. He's being threatened by the enigmatic Lord Downpike, and soon Jessamin finds herself under attack as well, using her wits to save herself and the boy s he's rapidly coming to love.
I loved the world here--the world-building had a light touch, but I enjoyed it. And the bits of darkness in the story and the prose were lovely. I liked Jessamin's growing relationship with Finn. I felt like some of the magic wasn't completely explained and the story itself wrapped up quickly, but for a quick, engrossing, light read, this works perfectly.